Christmas Song for a Lonely Documentarist Nightwish
Tekst piosenki
Oh hear me ye good people, come and lend me your ear.
The snow falls somewhere. Great! Yo-hoo! We're at the end of a year
Let us have some shappiness, friendship and joy.
Our friend, lonely documentarist, is here again, oh boy!

We have our ways, the giggle of us dimwits must be had.
The sauce and the dance took him. It was awful, it was bad
A spastic hairless werewolf, bottled curse, the freak is changed.
And on his rampage through my room everything got rearranged.

We laughed our arses off, the furniture was off dancing too.
TV got tucked into my bed. The bed was in the loo.
So we shared some happiness, friendship and joy
dying for a beer, oh videoman? Take a beer or die, oh boy!

You know that it's the thought that counts,
and countless thoughts will grow
was it something about christmas? Can't remember. I don't know.

I say senseless things, so what! Find a wall to write them on!
Check it, don't get it? The cleaners get mad!
Voila! A meaning was born.

We finns know our midwinter. Now this place feels a bit weird.
No, I'm not homesick. What's that? A dead bat. hang it from my beard!
We bring here our happiness, friendship and joy.
Room service says "No beer, police yes"! It's the cavalry, ahoy!

The law in here doesn't need our happiness or joy.
Destruction by some rockers the order won't enjoy
So we wobbled do'n the fire escape, our visions in strange hues.
The christmas colours in our eyes! We must avoid the blues.

We couldn't make it far the southern sun hot on our backs.
No sinister uniformes here. Find more booze, then we relax
Again we have happiness, friendship and joy.
Here's to lonely documentarist, wake up and drink! Oh boy!

We must keep this a secret from our girlfriends and the wives.
They already think we're idiots, date's closing on borrowed lives.
Am I dumb or what! Uh-oh! Did I give it all away?
Our girls will skin us alive... Well... A round for the boys! I'll pay!

There's a glint in your eye, my love, at home far north, I know.
We made you crack up in secret. Admit it? "Never, no!"
We all shared the happiness, friendship and joy.
Of our lonely documentarist, in a christmas song, oh boy!

I ask you spirits of christmas. Grant us all, and grant us well!
The trees upright with the balls of red and the will to raise hell!
And you all can share the happiness, friendship and joy.
With our lonely documentaris, and a christmas song, oh boy!

A lonely documentarist, and a christmas song, oh boy!
Not so lonely documentarist, a christmas song, oh boy!




Kontrybucje:
Redakcja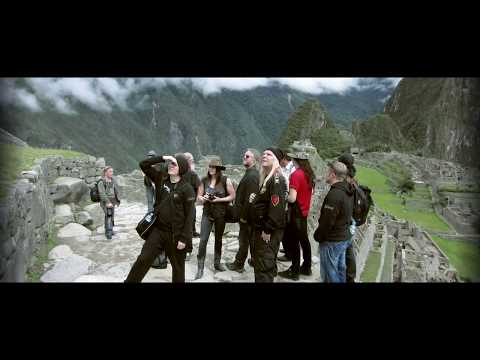 Dodaj własne wykonanie
Umiesz zagrać tą piosenkę? Nagraj swoje wykonanie i pokaż innym jak grasz!
Najpopularniejsze piosenki Nightwish
Podobni wykonawcy
Within Temptation
74 piosenki